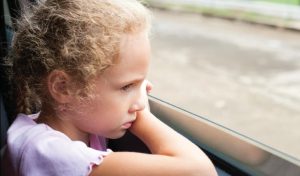 Julia's journey to the stage at the Humber College commencement exercises, where she was recognised for her outstanding work in the school's Interior Design Program, had an inauspicious start many years before but was aided along the way by a growing village, even one online.
READ MORE BELOW 
By helping families through difficult times – times of financial limitations, lack of affordable housing and childcare, substance abuse and mental health issues, we provide wraparound supports and services that generate hope for a brighter future.
If you would like to mail a cheque please send to:
The Catholic Children's Aid Foundation (CCAF)
2206 Eglinton Ave E., 4th Floor
Toronto, ON  M1L 4S7
Julia was eight years old when she had just moved into her foster mom's house. She had to build a new life, and as a kid that meant making new friends and adapting to a new environment which was extremely challenging for her as a child.
During this period, she came across the Minecraft community. Minecraft is an online video game like Lego which lets you build your favourite worlds and scenes, lets your imagination go and make your own friends in the process.
"It was a place I could connect and play with new friends. It allowed me to be creative and have fun". But how creative can it be? Julia explained, "I love challenges, so I made a 'toilet' out of square blocks to show my friends it could be done!"
Julia's foster mom realized that Minecraft was fueling the spark of her creativity, and by Grade 8, she began encouraging her to consider the field of architecture and interior design. Further, she joined a dual credit program at her high school and Sheridan College to create her portfolio so she could find an entry into a college Interior Design Program.
In Grade 12, she was accepted into Humber College's prestigious Interior Design Program. Her CCAS case worker then helped her to complete the scholarship application from the Catholic Children's Aid Foundation (CCAF) and, in short order she was granted a scholarship for her entire program at Humber.
"The scholarship meant I could focus on my studies. I was not worried about how I could afford to follow my dream."
Julia's award at graduation was for excellence in designing a fictional building on Queen St. W. to support kids in the 12 to 14 age category who would like to pursue a career in art. "It was difficult to access an art career in high school, and I hope my project can become a reality for kids who are at an impressionable age and need support."
Upon graduating, Julia was immediately hired by the company that sponsored her co-op placement at Humber College.
There are creative and brilliant minds like Julia for whom a hand of encouragement and support can make a difference. Julia found this through a growing village including her foster mom, an online community and both the CCAS and CCAF who, she says, carried her on this journey. Lack of financial support slows down the pace for bright minds to perform at higher levels and integrate into society. For Julia, this is when CCAS stepped in to support and continue to aid others in realizing their dreams.